Price, quality, and ethics – most of the time you can only choose two, but that's not the Frugal way. We're committed to finding high quality gear that's produced with a moral compass, and making it available at inclusive prices. That's why we're excited about new arrivals from one of our favorite brands with impact – Sherpa Adventure Gear.
Heritage Breeds Quality
Sherpa Adventure Gear was founded in 2003 by Tashi Sherpa, as a memorial to the oft overlooked heroes of the Himalayas, the Sherpas. Sherpa Adventure Gear translates their heritage mountaineering and thriving in harsh conditions into durable apparel and gear that stands the test of time.
Changing Lives – One Product at a Time
But this durable brand is about more than just gear – their focus is on people. They give back to their community by providing living wage employment for women in Nepal. You can see their traditional handiwork on display in Sherpa Adventure Gear's hats and jewelry. They also work to improve the lifestyles of future generations through education. A portion of every sale goes to fund education for Sherpa youth, many of whom would otherwise not be able to afford to attend school. This life changing education opens up the door to safe employment and lifts entire families out of poverty.
Be a Part of the Adventure
Among our go-to gifts for this season are the Rolpa Half Zip and Rolpa Pullover from Sherpa Adventure Gear. They feel great and come in several gorgeous colors and they're frugally priced at just $45 each. That's an incredible deal on a gift that you can feel good about. Stop by and check them out at our locations in Asheville or Greenville.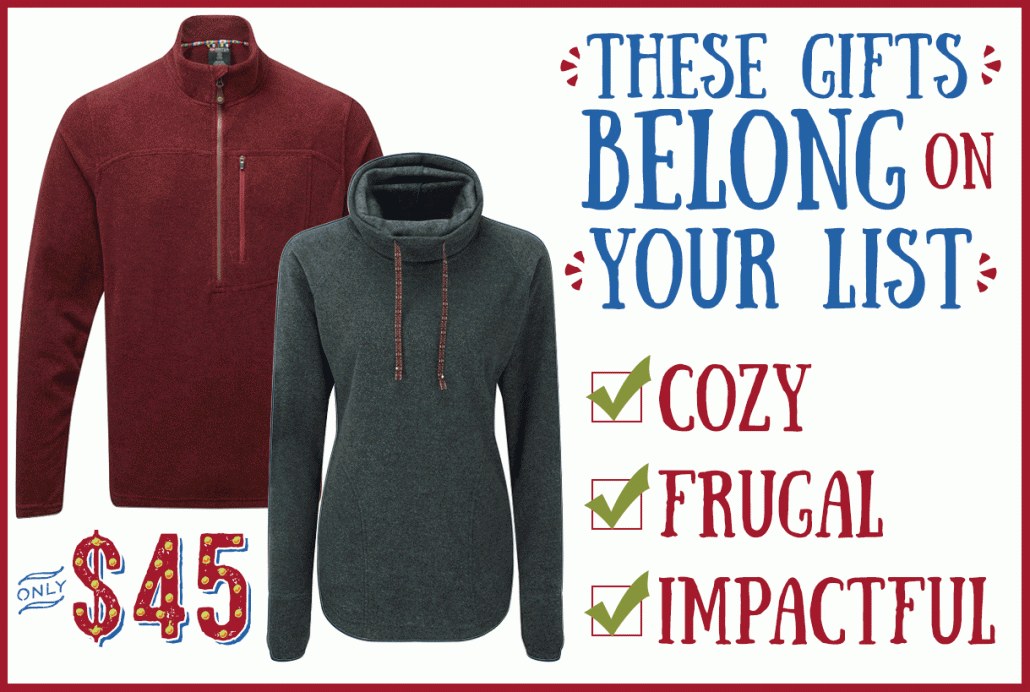 Want to know more about Sherpa Adventure Gear's work? Read their
Impact Report
.
https://frugalbackpacker.com/wp-content/uploads/2019/12/barker_aBM7I4129.jpg
3648
5472
Frugal Backpacker
/wp-content/uploads/2016/04/frugal-backpacker-logo.png
Frugal Backpacker
2019-12-05 20:51:38
2019-12-05 20:54:53
Brands with Impact: Sherpa Adventure Gear